The Perfect Opportunity to Improve Your Child's Baseball Or Softball Skills
If your child is a fan of baseball and softball or already plays the sport, then our camps and clinics in Cypress are an excellent opportunity for them to improve their skills and have fun in the process. Infinite Hitting camps and clinics offer a variety of activities, drills, and games that can help your child become a better player, both physically and mentally.
Just fill out the short form on your screen to learn more today!
Why Choose Infinite Hitting's Camps And Clinics?
Our camps and clinics in Cypress are an excellent opportunity for your child to develop their skills, build self-confidence, and have fun while doing it.
At Infinite Hitting, your child will experience:
Professional Coaching
Your child will receive professional baseball or softball coaching from experienced instructors who have played and coached the game at high levels. These instructors can help your child learn proper techniques for hitting, fielding, throwing, pitching, and can provide valuable feedback and advice to improve their performance.

Skill Development
Our camps and clinics provide an environment where your child can focus on improving their skills without the distractions of a regular season. They can work on specific areas of their game, such as improving their swing, catching fly balls, or throwing accurately, and receive individualized attention and feedback from their coaches.

Team Building
Our camps and clinics are an excellent way for your child to interact with other baseball or softball players who share the same passion for the game. They can learn how to work together as a team, develop new friendships, and build self-confidence in a supportive and encouraging environment.

Exposure to New Ideas
Attending our camps and clinics can expose your child to new techniques, strategies, and ideas that they may not have encountered before. They can learn new drills and training methods, as well as gain a deeper understanding of the game and its intricacies.
Most importantly, our baseball and softball camps and clinics are a lot of fun! Your child can spend time indoors, play games, and engage in activities that they enjoy. They can develop a deeper love for the game and create lasting memories that will stay with them for years to come.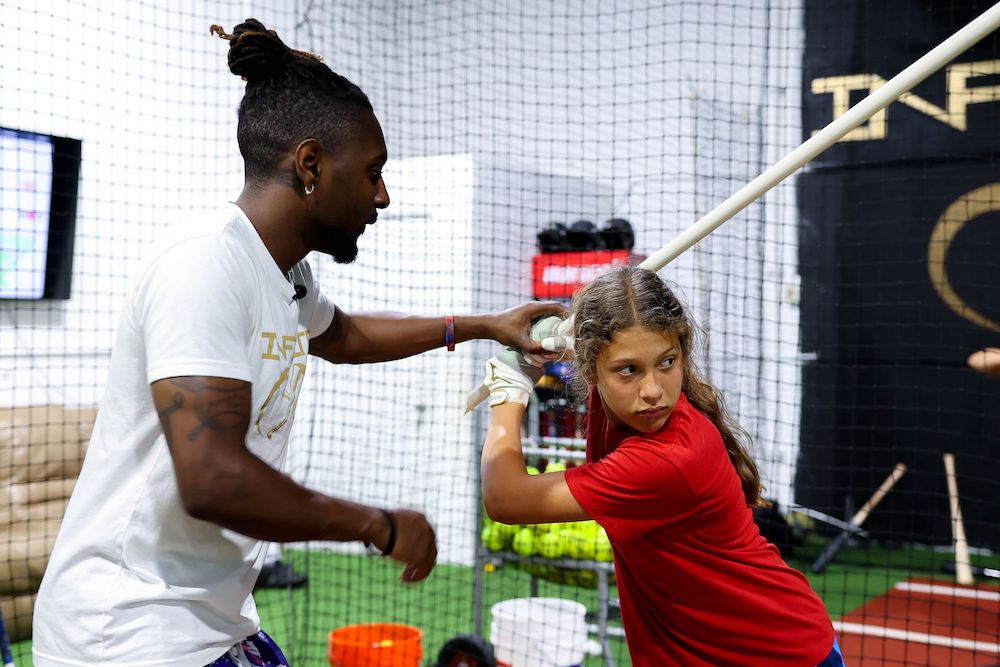 Join Us In Cypress For Premier Baseball And Softball Skills Training
If your child is passionate about baseball or softball and wants to improve their game, then consider enrolling them in our camps and clinics at Infinite Hitting. With the help of professional coaches and a supportive environment, your child can become a better player and have a great time in the process.